Quikshift mechanical
Repair. Maintenance. Service. Since 2015
Heavy Duty Truck, Trailer Services
In-Shop and Mobile On-Site Solutions
Quikshift Mechanical has been locally owned and operated since 2015. We have a full service shop and mobile service truck repair and dispatch available. We have trained, certified and ticketed technicians to meet your service needs.  
Diagnostics
We offer OEM diagnostics on all makes and models. This is including but not limited to CAT, CUMMINS, DETROIT, VOLVO, PACCAR, MERCEDES, ALLISION, EATON, ZF MERITOR, WABCO, and BENDIX.
Powertrain & Driveline
We service, support, and diagnose Transmissions, Differentials, Driveshafts, PTOs, Pumps, Axles, and supporting driveline components. 
TireBoss
Tire Pressure Control system is a computerized device, operated from the cab, that allows the driver to adjust tire pressures while the vehicle is in motion. Each system can be programmed to suit your vehicle configuration and specific haul cycle requirements. All systems come with standard, built-in safety systems and continuous tire pressure monitoring.
Mobile On-Site Services
We have a fully rigged service to get you out of any roadside or jobsite bind. We offer third party Heavy Towing options. We do mobile Air Conditioning work for all your Ag and Heavy Equipment needs.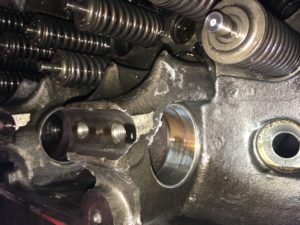 Engine Services
We offer minor to major engine repair and overhauls. We specialize in but are limited to CAT, CUMMINS and DETRIOT. We offer OEM replacement parts or aftermarket PAI overhaul kit. Also available heads, turbos and much more
Safety Inspections 
We are a licensed SGI safety inspection station. Offering Power Unit, Truck and trailer safeties.
Full Service Heavy Duty Truck & Trailer Service Specialists
Satisfaction Guaranteed